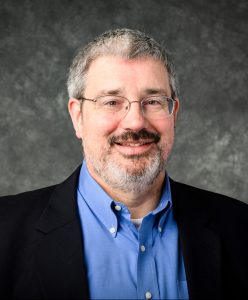 James Bogan has been named Interim Executive Director of Physical Plant in the Division of Facilities Planning & Management (FP&M). He will transition from his current role as Physical Plant Director of Facilities Management on December 19, 2021.
As the Physical Plant Director of Facilities Management, Bogan is responsible for customer service, the facility specialist program, insurance claim administration, work control for in-house tasks and projects, and the planning and organization of project submissions to UW System and the State of Wisconsin. In this capacity, Bogan is also responsible for coordination and collaboration with schools, colleges, and divisions across campus. He has served in this role since May 2019.
Bogan also has more than 20 years of facilities experience with the State of Wisconsin Department of Administration, FP&M Transportation Services, and in the FP&M Physical Plant, with a focus on asset management, data-driven decision making, and process improvement.
"I am confident that Jim's extensive and wide-ranging facilities experience, in addition to his deep understanding of Physical Plant operations, will position him to provide both continuity and innovation during this interim period," says FP&M Associate Vice Chancellor Cindy Torstveit. "Jim's customer service attitude, problem-solving skills, and steady leadership will enable Physical Plant to continue to foster strong partnerships with our schools, colleges, and divisions and improve our communications with our internal and external partners. I look forward to working with him on providing excellence in facilities services in support of UW-Madison's vision and mission."
Bogan is an APPA Certified Educational Facilities Professional (CEFP) and has also served on the board of directors for APPA International, the professional organization for educational facilities, and as president of the Midwest region (MAPPA). He holds a BS from the University of Wisconsin-Madison in economics with an emphasis in mathematics. 
"I am energized and grateful for the opportunity to serve in this role. I am very proud to have been part of this skilled and high-performing workforce for most of my career," says Bogan. "I firmly believe that we are at our best together and I have every intention of continuing to make the most of that."
The Physical Plant Executive Director is responsible for developing, supporting, and promoting programs necessary to maintain safe and efficient facilities to meet the needs of students, faculty, staff and the visiting public. The Executive Director oversees policies, procedures and programs to ensure coordination and collaboration between the Physical Plant and other departments and administrative units at the university.
Bogan will serve in this role until a search for a permanent executive director is completed. He succeeds Cindy Torstveit, who served as Interim Executive Director of Physical Plant since August 2021.