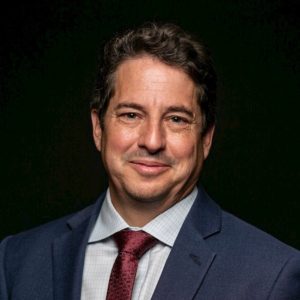 Peter Schlecht has been selected as the new University Architect and Assistant Vice Chancellor of Campus Planning & Design in Facilities Planning & Management.
Schlecht has more than 25 years of experience in campus planning, architecture, and capital project delivery. Most recently, Schlecht was the University Architect and Assistant Vice President for Campus Planning at Loyola University Chicago. In addition to higher education, Schlecht's background spans education, commercial, industrial, laboratory, residential and recreational facilities.
"I am excited to bring my knowledge and experience to this role and weave it into the fabric of the institution's future," Schlecht said. "I'm looking forward to joining this team that brings meaningful and lasting improvements to the campus environment."
Schlecht holds a bachelor of science in architecture from the University of Maryland-College Park, MA studies in high rise studio from the Illinois Institute of Technology, and a mini-Executive MBA from Loyola University Chicago. He is a licensed architect in the states of Wisconsin and Illinois, as well as a member of the Association of University Architects and Society for College and University Planning.
"Peter's skillset is a perfect fit for this role," said Associate Vice Chancellor of FP&M Cindy Torstveit. "His technical expertise and expansive background mean he is well-equipped to guide the long-term vision for our incredibly complex campus. I was also impressed with Peter's ability to foster collaboration across all stakeholders, finding solutions that balance placemaking with client needs."
As the Assistant Vice Chancellor of Campus Planning and Design, Peter will lead campus planning, landscape architecture, interior architecture and space management. He will be instrumental in the upcoming 2025 campus master plan update, UW-Madison's framework to guide the growth and development of campus while protecting and enhancing important natural, historic and cultural landscapes.
"I am passionate about creating a campus that is cohesive with a true sense of place, even though it's a product of decades of planning and implementation with many stakeholders," said Schlecht.
Schlecht, who was born and raised in Wisconsin, frequently visits family in the state and is looking forward to returning north after his time in Chicago.
"I have always been proud to identify as being from Wisconsin," Schlecht said. "A healthy work ethic and integrity were impressed on me at an early age that I feel represents the culture of Wisconsin. I have often thought of returning and working in the state I love and am both honored and humbled to have this role at the prestigious University of Wisconsin."
Schlecht's first day will be March 27. He succeeds Christopher "Kip" McMahan, who departed UW-Madison last spring.