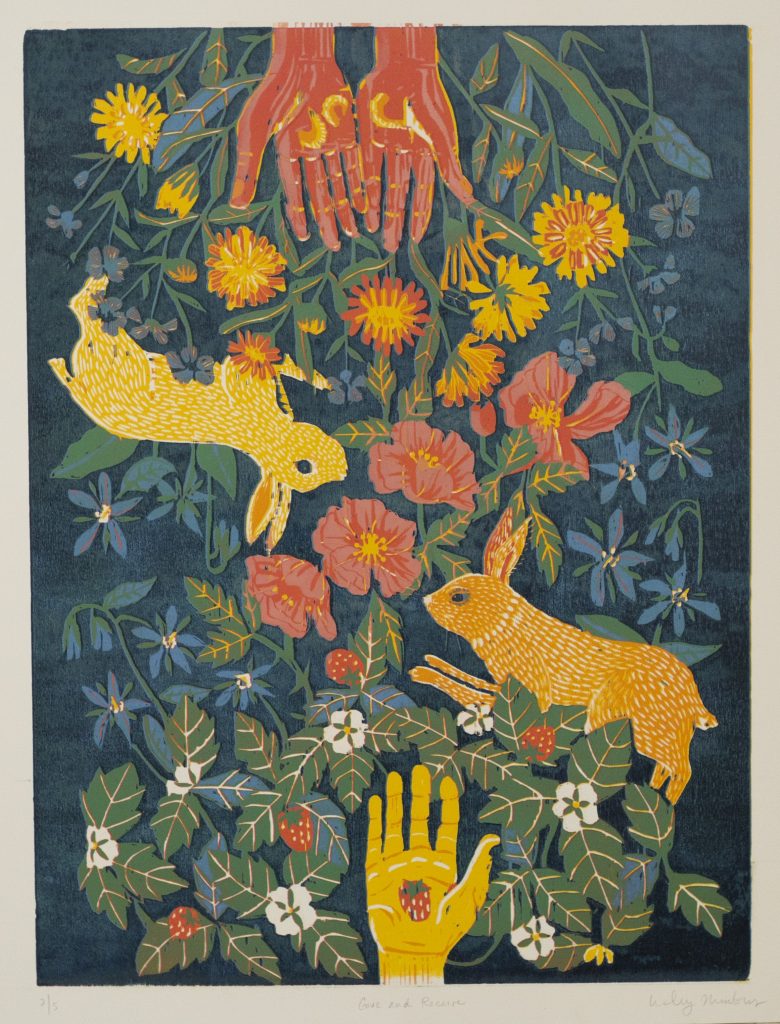 Does your building need some art? Think Campus Art Exchange!
An Exhibition
Come see a showcase of new acquisitions available for display in your campus building.
The Campus Art Exchange will exhibit a sample of artwork from student and professional artists at Union South (Gallery 1308) from August 2-September 13, 2019. Of the 40 pieces in the exhibition, 13 are by student artists.
Artwork from the Campus Art Exchange can be kept in your campus building as long as you like at no cost.
Reception
Join staff from the Campus Art Exchange for a reception to open this exhibition on Friday August 2, 2019 from 6-7pm. Light refreshments available.
About the Art Exchange
The Campus Art Exchange is an innovative program that provides fine art for public display across campus.  Our goal is to provide artwork at no or little cost by circulating artworks already in our campus collection.