UW-Madison units can now request fine art for their facilities using a new program administered by Facilities Planning & Management.
The Campus Art Exchange is an innovative program that provides fine art for public display across campus at little or no cost by circulating art works in the campus collection.
The Art Exchange allows you to use a mobile-friendly online gallery to view currently available works of art and request the artwork that you want to display in your building. The Campus Art Exchange will contact you to schedule and install your new artwork.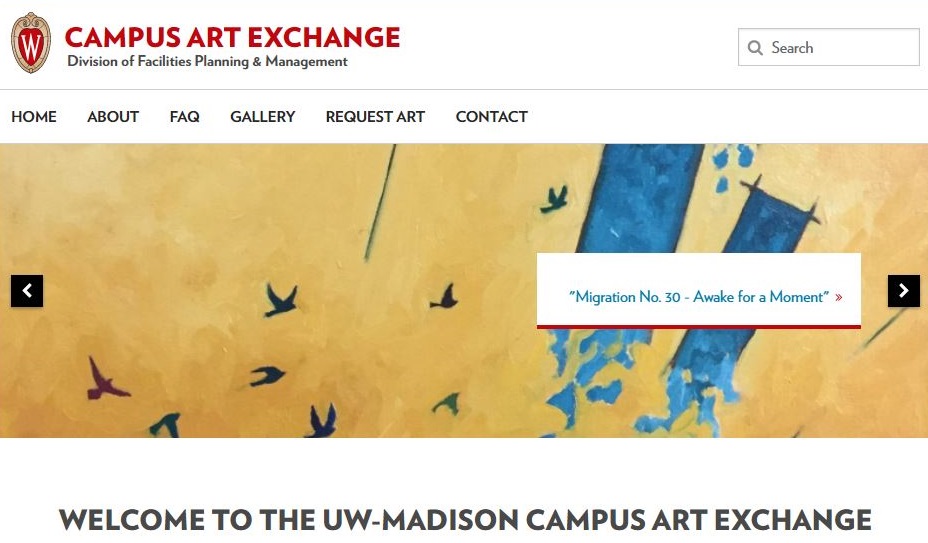 You can also transfer works of art to the Art Exchange so that they are available to other campus units.
For more information, visit artexchange.wisc.edu.